• to waste /weist/ [noun]:
to consume, spend, or employ uselessly or without adequate return; use to no avail or profit; squander:
We want to tackle sustainability ambitiously. We want to make it our moonshot.
So ambitious, that you can hardly believe it..
And yet we are going to do it. We're going to the moon.
What do you think this ultra ambitious goal should be?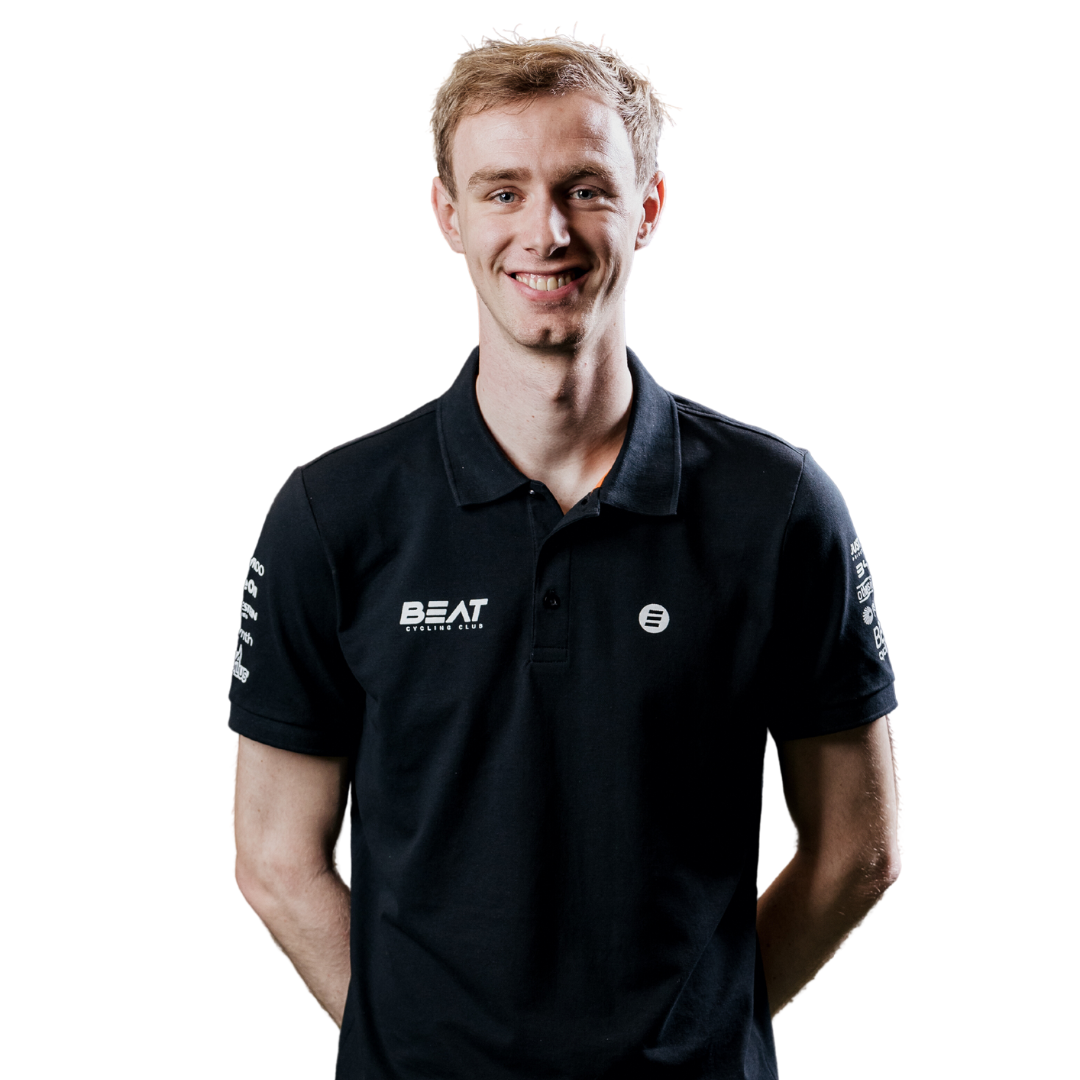 THIS IS TWAN. OUR SUSTAINABILTY GUY.
In June 2022 - during the National Cycling Championships - we announced the launch of BEAT The Waste: our mission towards a more sustainable professional cycling sport. In for penny, in for pound. So, over the past year, we have been working hard on a concrete plan. The main architect behind this? Twan van Schie.
After completing his master's thesis at the Delft University of Technology on a sustainability strategy for the professional branch of BEAT Cycling Club, Twan is now working full-time for BEAT on our sustainability plans. On this page, you'll find a teaser of his thesis, the Sustainability Playbook. We are currently working hard on it!
"As a cycling enthusiast, I want a future where cycling is still possible on our planet. Where cycling is not something that is inherently detrimental to the Earth, but contributes to a livable environment for us and everyone after us."
THE BIKE IS PART OF THE

SOLUTION

. PROFESSIONAL CYCLING IS STILL PART OF THE

PROBLEM

.
OUR PLAYBOOK
YOUR FEEDBACK
We've created a plan for sustainability. Our playbook.
What's still missing? Your feedback. Sustainability is not something we do alone; we're curious about the opinions of riders, fans, and the industry.

Do you want to help us? Or are you curious about our plans?
Download the playbook! We will send you an e-mail with the download link!
(It may take a few minutes to land in your inbox)

Unfortunately mostly in Dutch.
Some items available in English.
ESG: EVEN SAMENGEVAT
BNP PARIBAS
Te gast in de duurzaamheidspodcast van BNP Paribas
BNP Paribas nodigde ons uit om te gast te zijn in hun duurzaamheids podcast, ESG: Even Samengevat. We hebben het onder andere over hoe vervuilend professioneel wielrennen wel niet is - maar ook welke oplossingen we zien.

BEAT stapt als eerste wielerploeg ter wereld over op volledig elektrische volgauto's
"Elektrische auto's in het wielerpeloton werden lang gezien als onmogelijk. De ploeg BEAT durft het als eerste ploeg ter wereld wel aan. 'We hebben geen back-upplan.'" Aldus Trouw. In dit artikel gaan ze uitgebreid in op onze grote actie van 2023: een elektrisch wagenpark.

"BEAT Cycling lanceert BEAT the Waste project rondom het NK Wielrennen"
Online Kenniscentrum Duurzaam Ondernemen licht onze eerste publieke duurzaamheidsactie uit. In 2022 reden wij het NK in gerecycleerde kleding, met de allereerste elektrische ploegleiderswagen. Van de gebruikte bidons maakten we skateboards, zodat niets op de vuilnisbelt belandt.
BEAT Cycling Club de Podcast
Onze duurzaamheidsspecial
We vertellen ons eigen duurzaamheidsverhaal in geuren en kleuren. Aan tafel hebben we ook een aantal van onze partners, met wie we meer details kunnen bespreken en toffe insights ontdekken.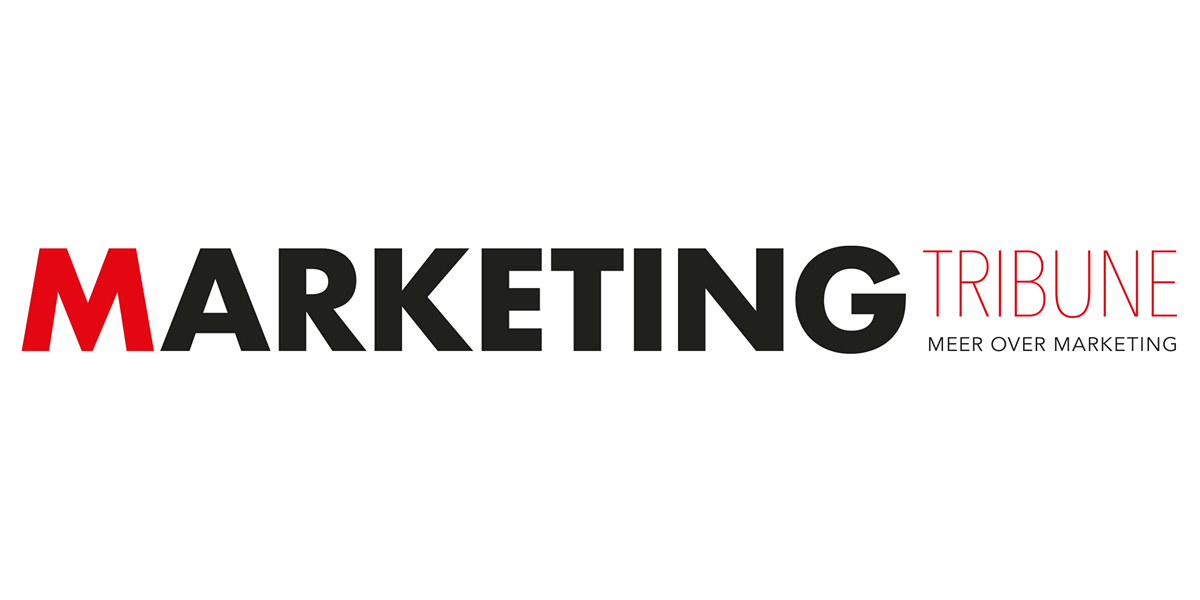 Fastned helpt wielerploeg Beat profwielrennen uitstootvrij te maken
MarketingTribune wijdt een artikel aan één van onze partners die specifiek op duurzaamheid aanhaakt bij de club: FastNED. Over een innovatieve en unieke samenwerking in de wielersport, die ons helpt onze dromen waar te maken.

Het NRC samen met BYD, het merk achter onze elektrische auto's.
Het uigebreide NRC artikel, ook gepubliceerd in de papieren uitgave gaat dieper in op onze missie in combinatie met onze auto's. Schakelen naar elektrisch rijden is voor de wielerwereld een ongekende stap. Je vindt er ook meer over BYD en hun batterijen.

Cycling 4 Climate x BEAT webinar
Together with Cycling4Climate we organised a webinar and set up research. So anyone can learn from us.
We organised a free webinar, targeted at other teams and companies to learn from what we have done. From our wins and our mistakes.

YES. WE ARE A PART OF THE PROBLEM TOO.
Our initial estimate is that our UCI Continental road cycling team was responsible for 80-120 tons of CO2 equivalent in 2022.

To offset that in a year, you would need to plant 5,000 trees (based on the conservative estimate of 25kg CO2 per tree per year).

Planting trees and offsetting is not the ultimate solution. We must first prevent and reduce emissions. Offsetting should be a last resort.

ELECTRIC TEAMCARS

NOT FEASIBLE IN CYCLING? OF COURSE THEY ARE.
WE THINK WE HAVE PROVEN THAT.
This year, we have made a structural transition to electric support vehicles. Old cars gone. No backup plan. Just trust and a willingness to learn. And it's going well.
We have demonstrated that electric vehicles can support all our ambitions, as long as you create a solid plan and adjust your mindset accordingly. We never want to go back to fossil fuel.
Want to learn more about our electric adventure? Listen to our latest podcast (in Dutch).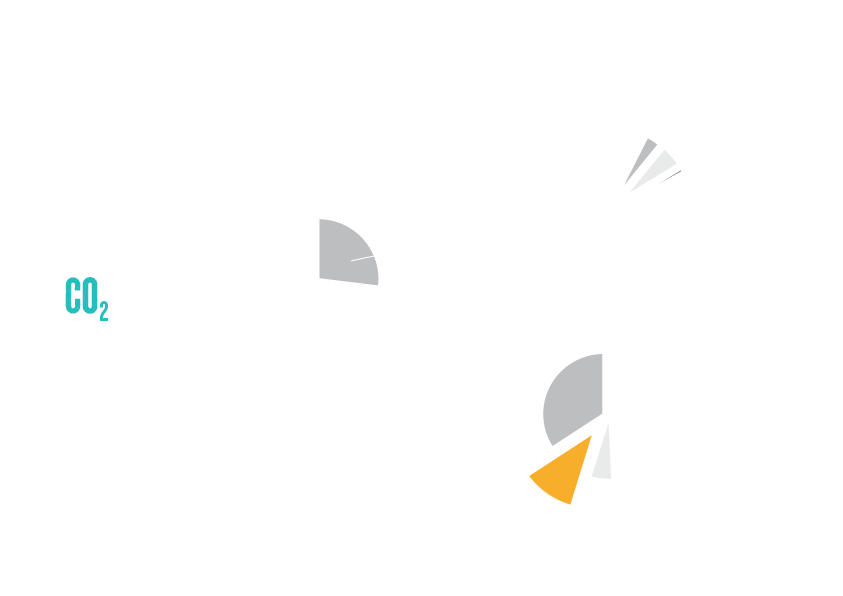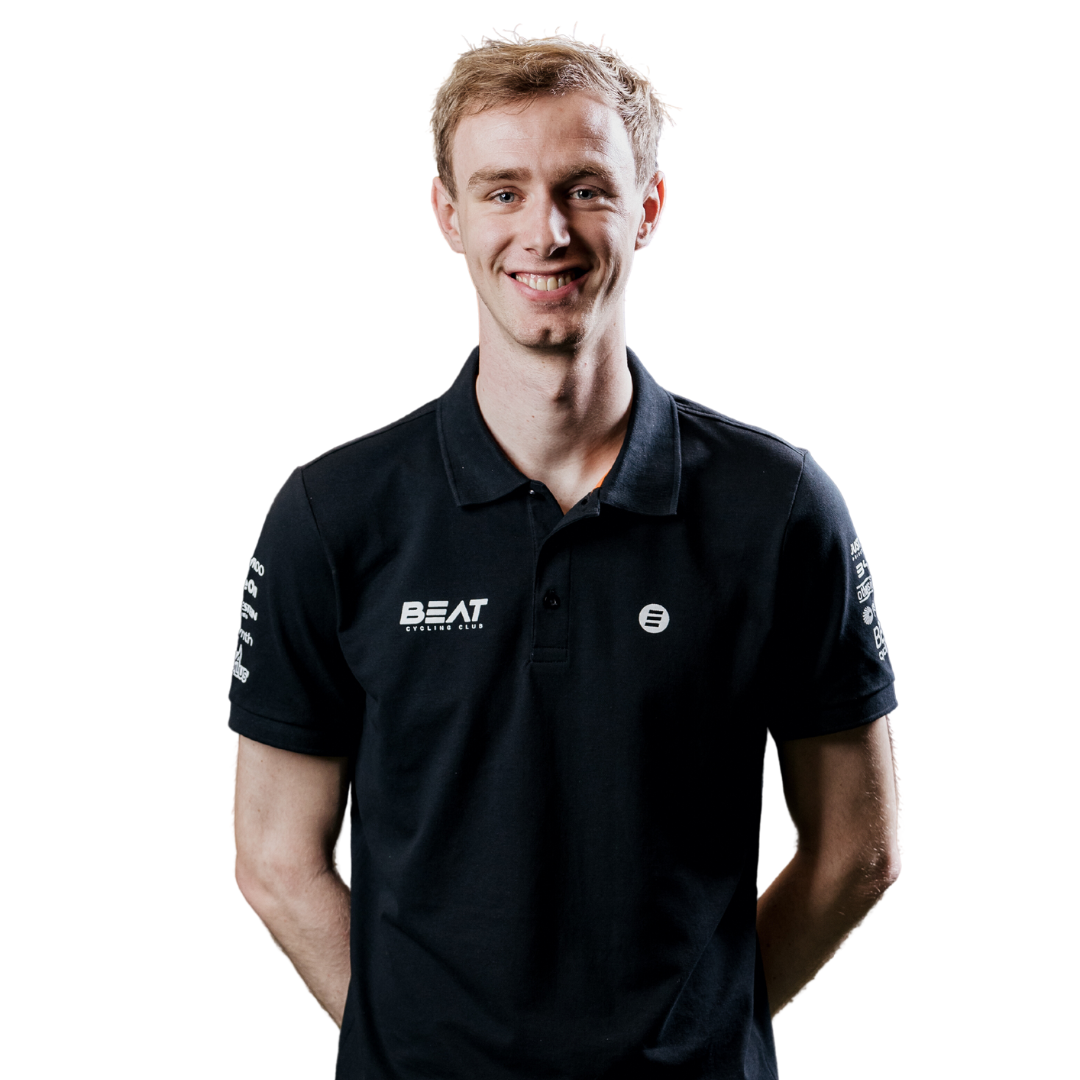 "All the above information is based on initial estimates, so please do not take them as absolute truths. Sustainability is extremely complex and has many nuances that cannot all be covered on this website. I am always open to having transparent conversations. Therefore, do not hesitate to contact me if you want to learn more (or if you want to collaborate!)."
Attention! The distribution and numbers shown on this page are based on a defined scope and responsibility that we have formulated now and are based on estimated quantities.
With information that we may encounter in the future, this scope and calculation could change, and as is customary in proper sustainability reporting, we will adjust this retroactively. For more information, please contact us.

WE WORK ON SUSTAINABILIY
TOGETHER
.
Together with 40 partners and a club of 1,500 members, we are working towards this mission.
We invite you to join us by becoming a member of BEAT.

We look forward to seeing you in our Online Clubhouse!